Deluxe Mesh Backpack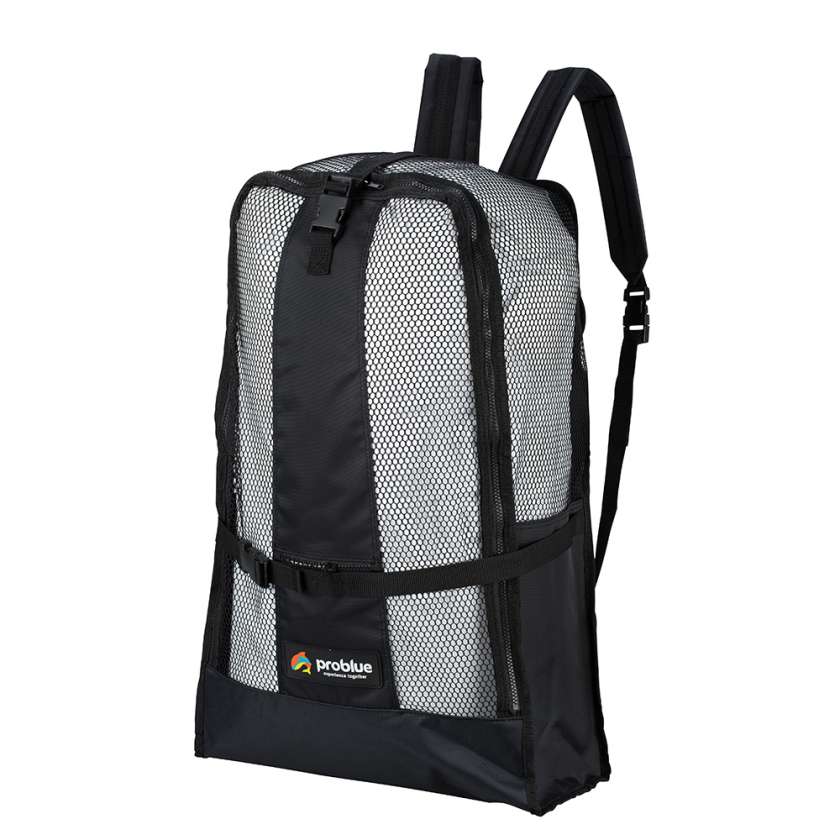 Deluxe Mesh Backpack
420 Denier nylon fabric with PVC coating.
Adjustable shoulder straps.
Dimensions: 35" x 15" x 16"
BG8594 Black

Hideaway Mesh Backpack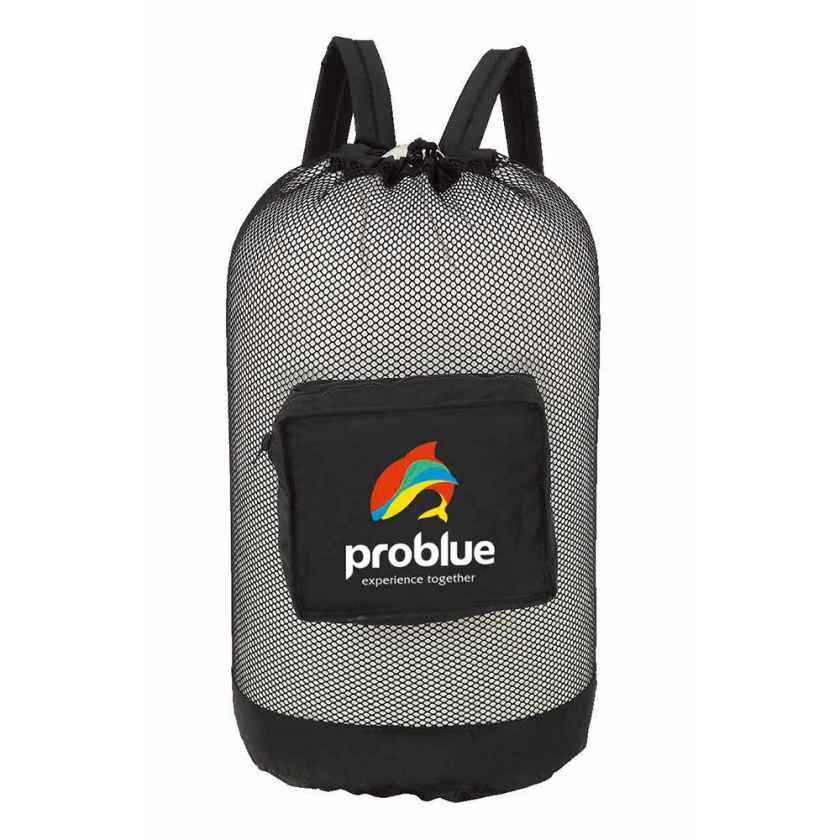 Foldable mesh backpack. 420 Denier nylon with interior PU coating. Folds up into a compact bag with carry handles.
Polyester mesh and rust-proof heavy duty YKK Delrin Zippers.
BG8544 Black
Dimensions: 27.5 x 14.5 x 14.5".

Deluxe Wheeled Bag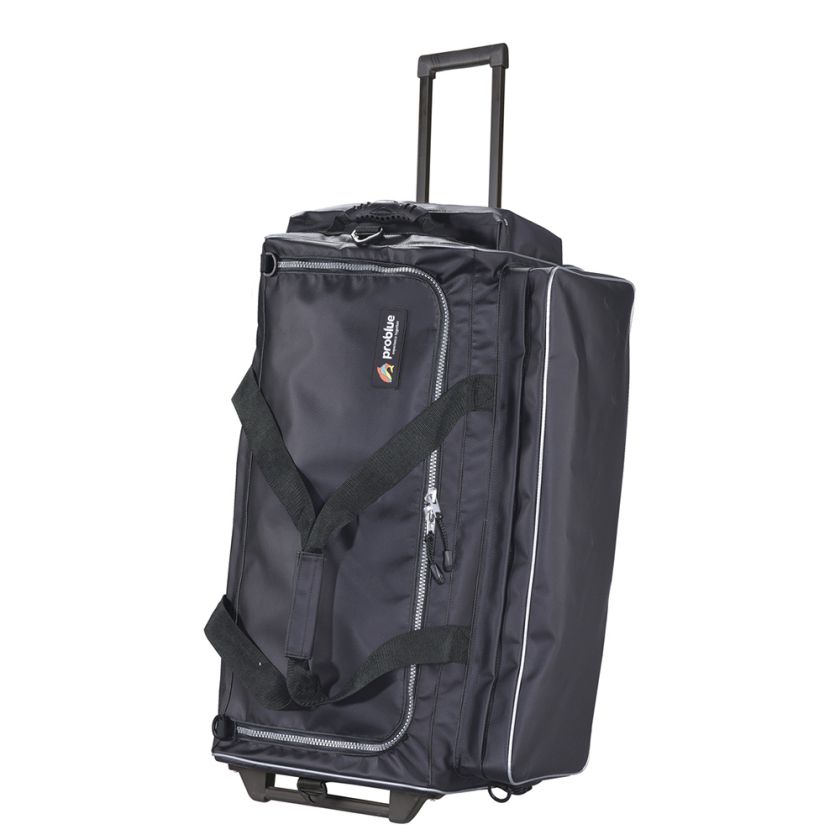 Rugged 1680 Denier nylon fabric with PVC coated interior. Heavy duty wheels with stainless steel screws and bolts. Hideaway retractable luggage handle. Heavy duty YKK Delrin zippers.
BG8547C
Dimensions: 29.5" x 15" x 15.7"
Weight 4.5 kgs.

Mesh Backpack with

shoulder straps
BG8601S 18" x 10"
BG8601L 20" x 12"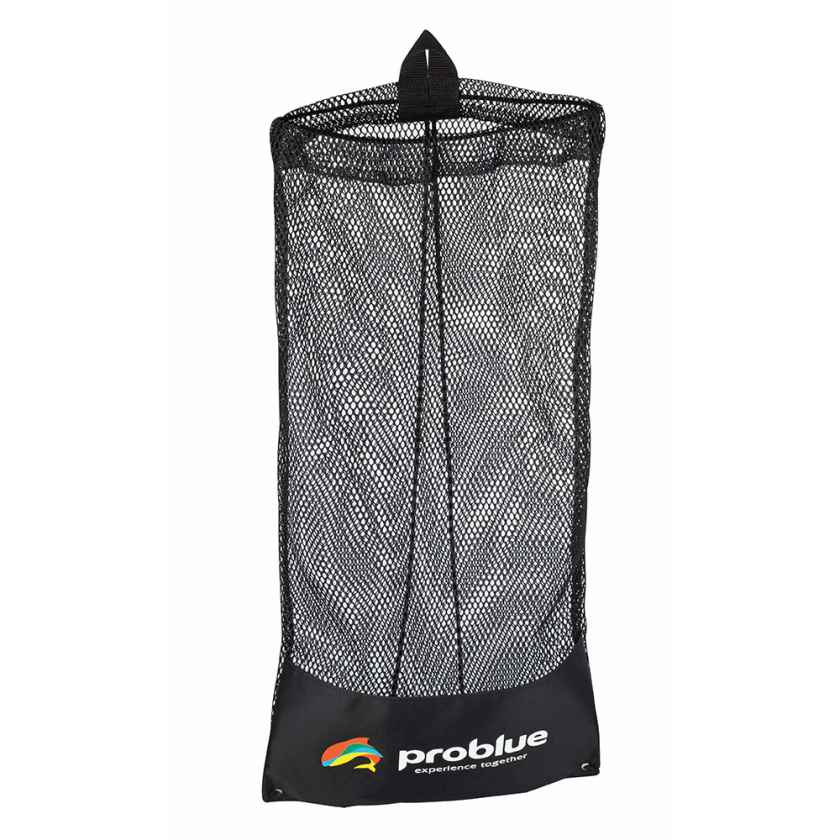 Mesh Drawstring Bags

13-1 Black, Yellow 18" x 30" with shoulder strap
13-11 Shell Collection Bag, Black, Yellow, 12" x 15"
13-6 Black, Blue 12" x 15"
13-5 Black, Blue 9" x 12"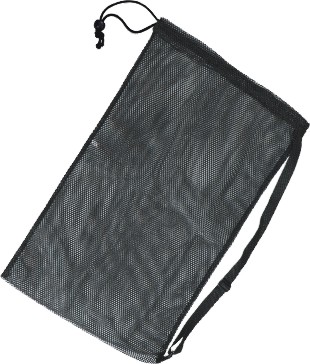 Dive Flag Regulator Bag

Padded for protection of your regulator and gauge. Two inside pockets
.
Red and white dive flag on exterior.
#4815
Size: 12"X 12" X 6"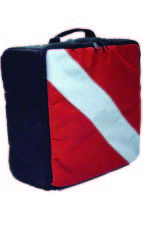 Limited Edition Double Reg Bag with embroidered Mark V Helmet
Thick padding to protect two sets of regulators and dive computers. Hideaway backpack straps. Two front zippered pockets for documents. 19-DBL-MKV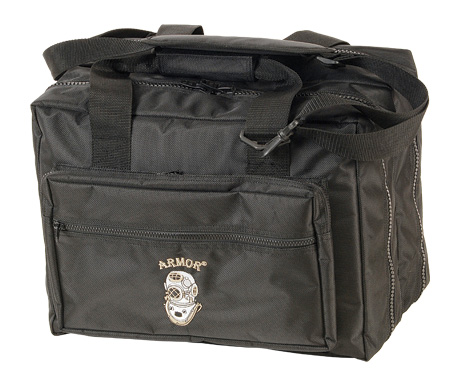 Dry Bag with Shoulder Strap
Heavy duty waterproof fabric
500 denier PVC construction
Folding lock system with buckle
Adjustable strap for easy carrying
20 liters
BG8583 Colours: Yellow, Black, White, Red
Dimensions: 24 x 60 cm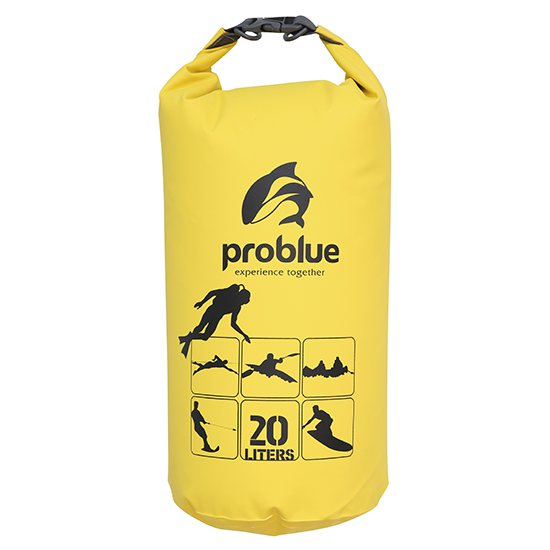 Mask & Accessory Bag

600 Denier nylon with PVC window.
Double slider with nylon zipper. Perfect size to store your mask or for your personal traveling kit.
BG8507A - Dimensions: 4.7" x 3.5"